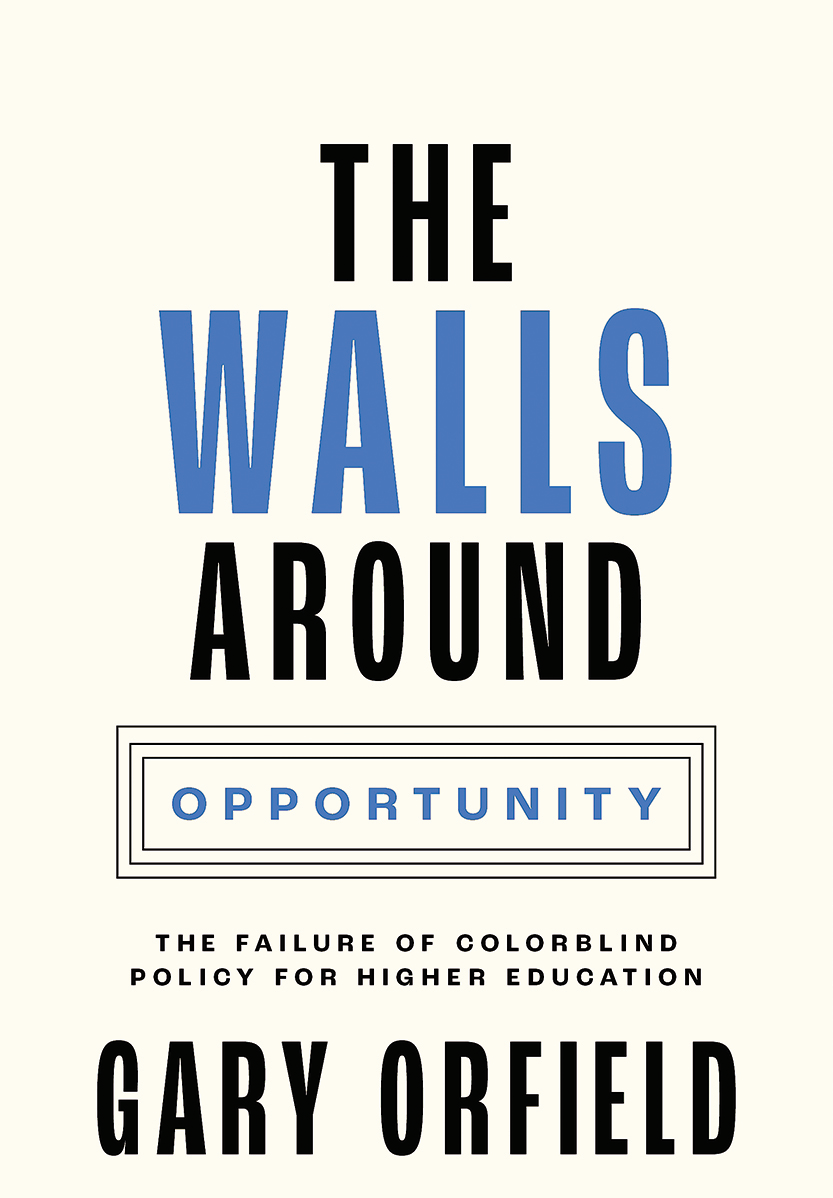 BOOK REVIEW
"The Walls Around Opportunity: The Failure of Colorblind Policy for Higher Education" by Gary Orfield. Princeton University Press. 365 pages, $ 29.95.
In the 21st century, a college degree makes an enormous difference in employment, health, wealth, political and civic engagement. Nonetheless, Gary Orfield reminds, there is a huge gap in college completion between Black and Latinx Americans and whites and Asians.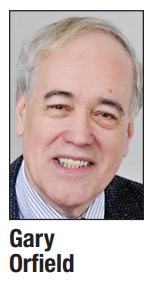 In "The Walls Around Opportunity," Orfield – a professor of education, law, political science and urban planning at the University of California, Los Angeles and co-director of UCLA's Civil Rights Project – documents how the abandonment of race-conscious educational policies in the last 40 years (in the name of colorblind, meritocratic ideals that ignore privileges available to children of affluent white parents) is perpetuating and deepening stratification and inequality.
Orfield, author of among other books, "Educational Delusions?" and "Dismantling Desegregation," presents an ambitious reform agenda for high schools and institutions of higher education to overcome the barriers imposed by the long history, legacy and current realities of racial discrimination, opportunity hoarding and exclusion in the United States.
In the 1960s and 1970s, Orfield indicates, Head Start pre-school programs, government aid to elementary and secondary schools in low-income neighbor-
hoods, grants and loans for college tuition, and support for affirmative action expanded access and opportunity for poor and non-white students.
In the 1970s, the cost of college rose only modestly, and Black enrollment in colleges and universities nearly doubled to more than one million students. For a brief period, the gap between the percentage of Black and white high school graduates going to two or four-year colleges almost disappeared.
Starting in the 1980s, these gains were eviscerated. Maximum Pell Grants — by far the largest source of aid for low-income students, which covered almost 80% of tuition, room and board at a four-year public college in 1981 — dropped to 40% in 1999 and to 28% in 2019 .Tuition at public and private institutions skyrocketed. The gap between completion of college by Blacks and Whites widened again.
With the withdrawal of support for affirmative action from the White House, Congress and the Supreme Court, public schools re-segregated. Black and Latinx students have been forced to accept inferior facilities, less experienced teachers and a limited curriculum.
Orfield makes a compelling case that the colorblind approaches to education touted by conservatives operate in an alternative reality.
He argues, somewhat less persuasively, that applying affirmative action to all students from low-income families, a more politically palatable approach, will not adequately address the unique challenges faced by Black and Latinx children. There is no good substitute, Orfield insists, for race-conscious initiatives that focus on outcomes, not process.
Organization, editing flaws
"The Walls Around Opportunity" is not without flaws. The book is poorly organized and numbingly repetitious. More importantly, Orfield's decision to spend so much time outlining a comprehensive reform agenda, including policy changes that are "unlikely to be adopted in the foreseeable future," may well fail to engage or energize its readers.
Along with proposals for more magnet high schools, diverse faculty and comprehensive counseling services, Orfield supports much higher government financial aid expenditures to cover tuition, room, food, books and supplies, transportation, healthcare and childcare.
To counteract the corrosive impact of high-poverty, crime-ridden neighborhoods, he advocates moving entire families to homes near good schools, "where the students will be put in a radically different setting, not as outsiders but as residents."
Orfield maintains that his principal responsibility as a researcher is to tell the truth, "no matter how overwhelming the resistance to a solution might seem." There are "rare historical moments," he reminds us, "when society recognizes that something must be done and then the improbable becomes possible." Fair enough.
When problems are large and daunting, solutions are costly and uncertain, and the forces committed to the status quo are powerful, it helps to think big about what it will take to upend deeply embedded racial inequities and ensure access to high quality education to all Americans . To get there, however, it is essential to understand what is politically feasible and prioritize.
Dr. Glenn C. Altschuler is the Thomas and Dorothy Litwin Professor of American Studies at Cornell University. He wrote this review for the Florida Courier.
.