June is busting out all over with arts and entertainment events – quickly followed by equally enticing opportunities to get out and about in July and August. What's coming to St. Louis? Opera! Jackson Browne! Theater – indoors and out! Music! Circus Flora! Willie Nelson! Festivals!
We've rounded up a veritable slew (over four dozen) of appealing performances, exhibits and activities for your consideration between now and Labor Day weekend. In response to the continuing presence of COVID-19, some venues do have safety protocols in place, so check for current policies.
Then, it's off for some fun in the sun!
May and June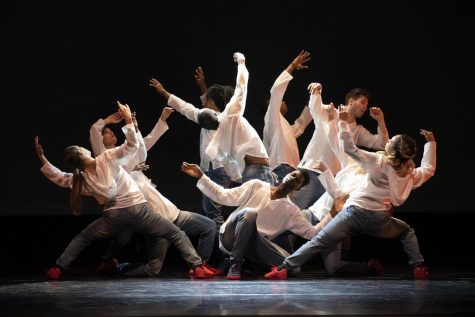 Dance St. Louis holds the 14th Annual Emerson Spring to Dance Festival May 27-29 at the Touhill Performing Arts Center on the campus of the University of Missouri St. Louis. The festival brings together 18 professional dance companies including Diavolo, Pilobolus, Philadelphia Ballet, Chicago Top Theater, and Aerial Dance Chicago for performances of a range of dance styles such as modern ballet, and contemporary to tap, hip hop, aerial, and flamenco.
Single tickets are $ 10- $ 25, and nightly 4-packs are $ 75. Tickets are available online.
It's rare in once in a blue moon rare that a bound for Broadway show debuts in st. Louis. But thanks to Stages St. Louis "The Karate Kid: The Musical" makes its pre-Broadway world premiere through June 26 at the Kirkwood Performing Arts Center, 210 E. Monroe Ave. The show tells the story of a youngster who to defend himself against bullying classmates trains with a reclusive handyman – who just happens to be an expert martial artist. What the kid learns though is that fighting is done with the head and the heart, not the fists. Tickets range from $ 60- $ 85. For more information visit Stages online.
At the St. Louis Art Museum, "Impression and Beyond" continues through July 31, with works by Degas, Chagall, Picasso, McNeill, Cassatt and van Gogh. "Currents 121: Oscar Murillo" continues through Aug. 28. And on June 26, "Catching the Moment" opens, showcasing acquisitions of contemporary art assembled by Ted L. and Maryanne Ellison Simmons. Works by more than 40 artists, predominately active in the US, are part of the collection. See slam.org for more information.
Every Wednesday from June 1 through Aug. 3, music lovers gather on the Cohen Amphitheater lawn at the Missouri Botanical Garden for free concerts sponsored by the Whitaker Foundation. Visitors are encouraged to arrive after 5 pm for a picnic – bring your own or buy food and beverages on-site. No pets, barbecue grills or smoking. The music starts at 7 pm For a schedule of performers, see missouribotanicalgarden.org.
Believe it when people tell you the puppets are amazing – it's true! The Fox Theater brings back the highly acclaimed "The Lion King" June 1-19, so if you haven't experienced director Julie Taymor's brand of magic yet, now's your chance. Tickets cost $ 29- $ 189. See www.fabulousfox.com.
Here's something: "Much Ado About Nothing" will be presented June 1-26 by Shakespeare Festival St. Louis at Shakespeare Glen in Forest Park, just off Fine Arts Drive on the east side of Art Hill between St. Louis Zoo and the St. Louis Art Museum. Performances of the Bard's popular comedy start at 8 pm six nights a week. (No shows on Mondays). Seating is free, unless you opt for paid, pre-reserved seating. For details, visit stlshakes.org or call 314-287-3348.
New Line Theater 's production of the satirical comedy "Urinetown," on stage June 2-25 at The Marcelle, 3310 Samuel Shepard Drive. This rollicking musical is about "greed, corruption, love, revolution, – and urination." Tickets cost $ 20- $ 30 at Metrotix.
Jackson Browne fans: He'll be back among us at 7:30 pm June 3 at the St. Louis Music Park, 750 Casino Center Dr. in Maryland Heights. Tickets start at $ 25 and ascend to $ 149. Order online.
The Webster Art Fair is back with more than 70 exhibitors and two stages of live music, along with food, drink and lots of artsy activities for the kids. The outdoor fair, located at 475 E. Lockwood in Webster Groves, takes place June 3-5. Admission is free but the art will cost you. For more information, including opening and closing times, visit them online.
The Glenn Miller Orchestra performs at 4 pm June 5 at the Sheldon Concert Hall. Tickets cost $ 45- $ 65; available at Metrotix (314-534-1111 or www.metrotix.com).
Opera Theater of St. Louis presents "Music as the Message: Sing On, Sing On!" – a concert celebrating Black Music Month – at 7:30 pm June 7 at The Grandel at 3610 Grandel Square in the Grand Center Arts District. General admission is free though advance reservations are "strongly recommended." Call 314-961-0644 or visit them online.
Jazz St. Louis celebrates a big anniversary at 7:30 pm June 8 with "JSL @ 25," featuring Terell Stafford, Cyrus Chestnut, Grace Kelly, Allison Miller and Nathan Pence. They'll be on stage at the Harold and Dorothy Steward Center for Jazz (formerly Jazz at the Bistro), 3536 Washington Ave. Tickets cost $ 41- $ 46.
Speaking of jazz, celebrate st. Louis' jazz legacy and future at the Wednesday Night Jazz Jam, from 6 to 9 pm, live inside The Dark Room, 3610 Grandel Square. Presented by the Kranzberg Arts Foundation, this every Wednesday gathering brings jazz within reach for people of all ages and backgrounds. Hosted by Bob Deboo, these weekly shows are free and family friendly.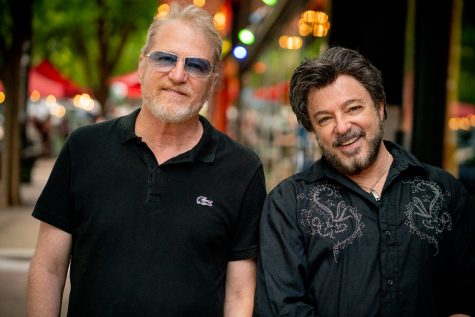 The Jayhawks, Cracker, Ha Ha Tonka and Katie Pruitt are just some of the entertainers performing at this year's Twangfest, running June 8-11 at Off Broadway, 3509 Lemp Ave. Single tickets run $ 25- $ 40. Four-night passes, which include a Saturday (June 11) house concert with Cracker as well as various merch, go for $ 175.
"The Quest for the Innkeeper's Cask" – a mysterious tale featuring acrobats, daredevils, aerialists, comedians and more – explores the caves beneath the streets of St. Louis when Circus Flora comes to the Big Top in Grand Center, 3401 Washington Blvd. (The show itself, happily, is above ground!) Performances are scheduled June 9 through July 3, with morning, mid-day and early evening shows. Tickets range from $ 10- $ 65 at metrotix.com or call 314-534-1111.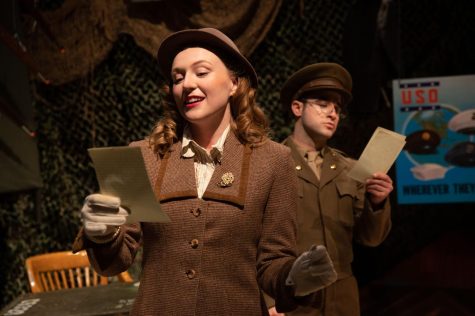 A World War II love story is the theme of "Dear Jack, Dear Louise," on stage June 9-26 at the New Jewish Theater. Afternoon and evening performances take place at the Wool Theater in the Jewish Community Center's Staenberg Family Complex. Tickets cost $ 49- $ 54.
Celebrate "Ragtime, Blues and All That Jazz" at 3 pm June 12 with jazz trumpeter Byron Stripling as he and the St. Louis Symphony showcase ragtime masters Scott Joplin and Jelly Roll Morton and blues legends BB King and Muddy Waters at Powell Symphony Hall. Tickets range from $ 35- $ 68. Visit them online for tickets or more information.
The Muny's 104th season kicks off June 13-19 with Kander and Ebb's rowdy "Chicago" and "Camelot" follows, with performances June 22-28. Shows start at 8:15 pm and tickets ($ 18 to $ 115) are available at Metrotix (314-534-1111 or metrotix.com) or come early to grab a free seat.
The Ambassadors of Harmony do their remarkable, award-winning thing at 2 pm and then again at 8 pm on June 18 at the Touhill Performing Arts Center. Tickets range from $ 27- $ 69. Call 314-516-4949 or visit their website.
Opera Theater of St. Louis presents "Centerstage," a young artist's showcase, at 7:30 pm June 21 at the Loretto-Hilton Center. Tickets are $ 21.25- $ 79. Call 314-961-0644.
Willie Nelson & Friends (including Jason Isbell, Nathaniel Rateliff and more) bring the Outlaw Music Festival Tour to the Hollywood Casino Amphitheater at 4:30 pm June 24. Tickets range from $ 25 to $ 350. Buy tickets at Livenation.com, visit the Amphitheater Box Office or call Ticketmaster at 800-745-3000.
Pridefest St. Louis' celebration "Together Again" will take place June 25-26 on the green spaces by Soldiers Memorial, on Market Street between North Tucker and North 15th. Expect plenty of food and live entertainment. The parade begins at 11 am June 26.