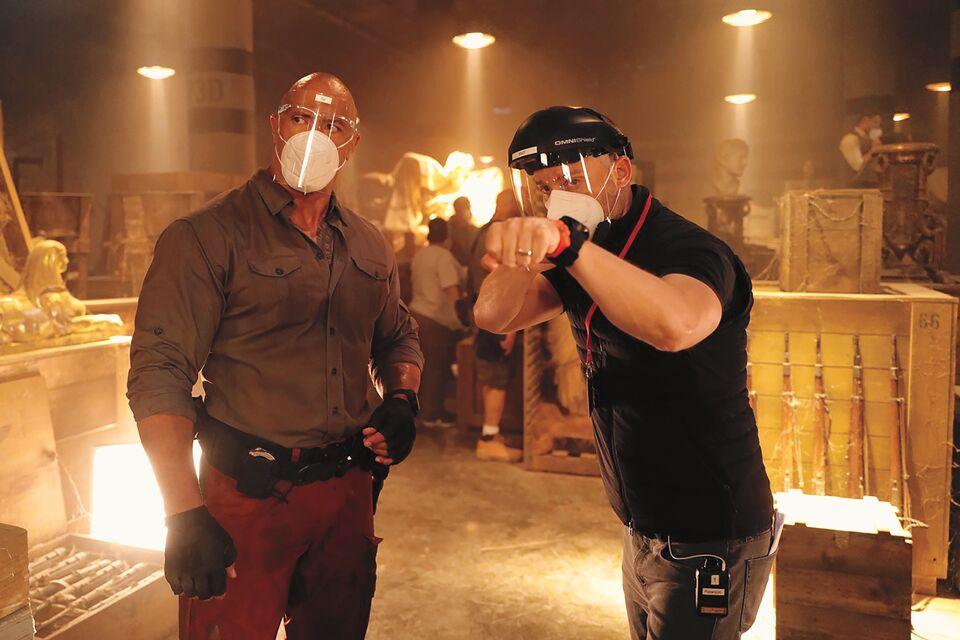 Best On-Screen Twists And Turns
Red NoticeBy Rawson Marshall Thurber, Orinda
Netflix's all-time most popular movie in English. A spot on the media giant's Top 10 list in nearly 100 nations. A 92 percent audience rating on Rotten Tomatoes. The movie Red Noticewhich dropped last November, was unquestionably a favorite with viewers, providing a welcome escapist adventure during some of the toughest months of the pandemic.
But what fewer fans may realize is that the writer, director, and producer, Rawson Marshall Thurber, is a Miramonte High School grad who hails from Orinda. "I think growing up in the East Bay encouraged and fostered my creativity from a young age," he says.
The heist film, which features Ryan Reynolds, Gal Gadot, and Dwayne Johnson (Thurber's regular collaborator), follows a reluctant partnership between a seasoned thief and a federal profiler in order to track down an ancient treasure.
Thurber's script was much-coveted among studios. "I hope [audiences] just flat-out enjoy the movie, "he says. "That was the whole intent behind it: to make something that entertained, surprised, delighted, and brought laughter to a global audience — especially during what's been such a stressful and isolating time with the pandemic."
With films like Dodgeball: A True Underdog Story, Central Intelligenceand Skyscraper under his belt, Thurber also has The Division on the horizon — but there are reports he's hard at work on a pair of Red Notice sequels, which promise just as much rollicking fun as the first.
---
READERS 'PICKS
ART GALLERY
Bedford Gallery, Walnut Creek, bedfordgallery.org.
–
Runner-up | Valley Art Gallery, Walnut Creek, valleyartgallery.org.
---
COMEDY CLUB
Tommy T's Comedy Club, Pleasanton, tommyts.com.
–
Runner-up | Back Forty Texas BBQ, Pleasant Hill, backforty.us.
---
CONCERT SERIES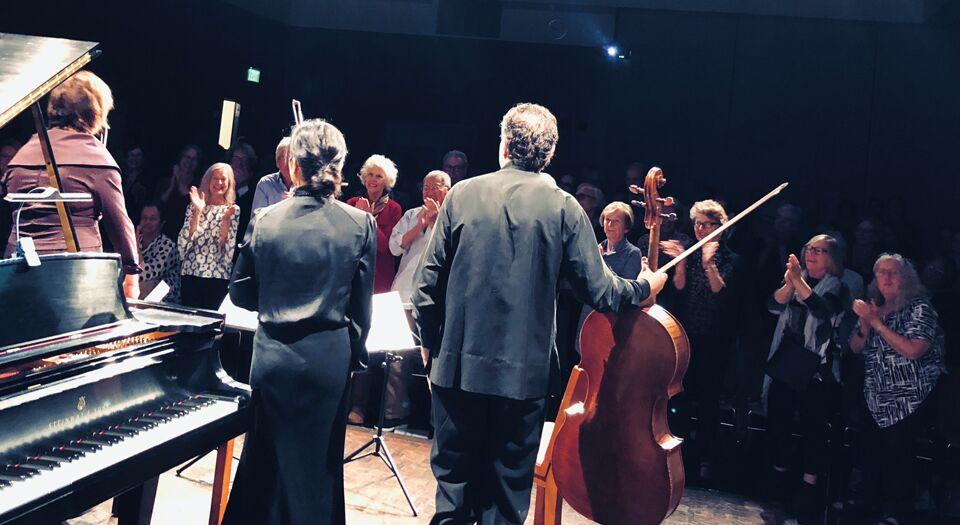 Gold Coast Chamber Players, Lafayette, gccpmusic.com.
–
Runner-up | Broadway Plaza Summer Concert Series, Walnut Creek, broad wayplaza.com.
---

"Gold Coast Chamber Players [GCCP] is an excellent locally funded musical group consisting of many local, national, and international musicians at various concerts during the year. Their artistic director, Pamela Freund-Striplen, has been the GCCP's guiding light from the beginning and deserves a loud brava! "—Richard Jarrett, Danville
---
FESTIVAL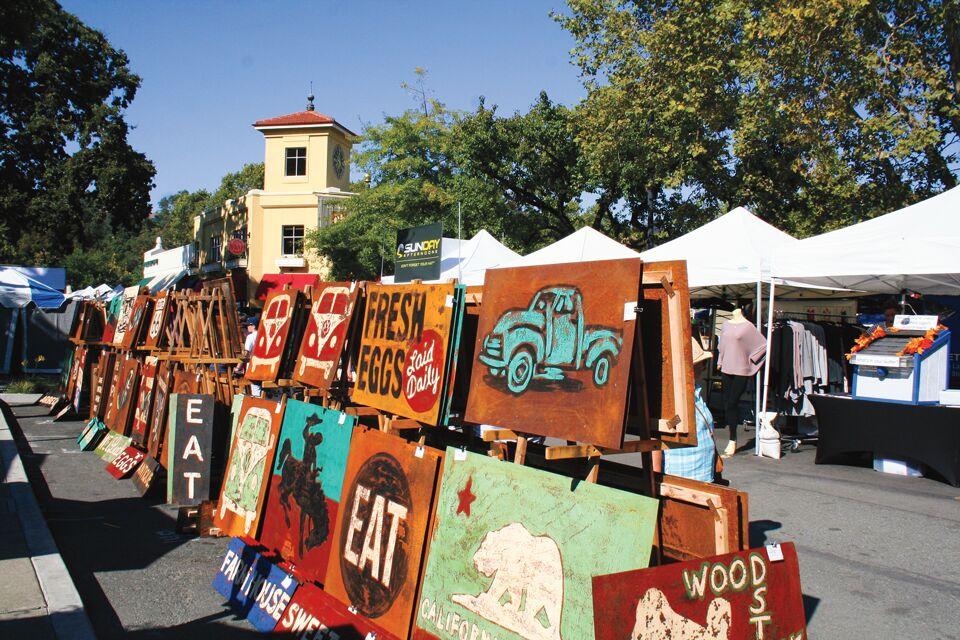 Lafayette Art and Wine Festival, Lafayette, lafayettefestival.com.
–
Runner-up | Walnut Creek Art and Wine Festival, Walnut Creek, walnut-creek .com.
---
LOCAL BAND
Salvage Title, Danville, salvage titlerocks.com.
–
Runner-up | The Big Jangle, Martinez, bigjangleband.com.
---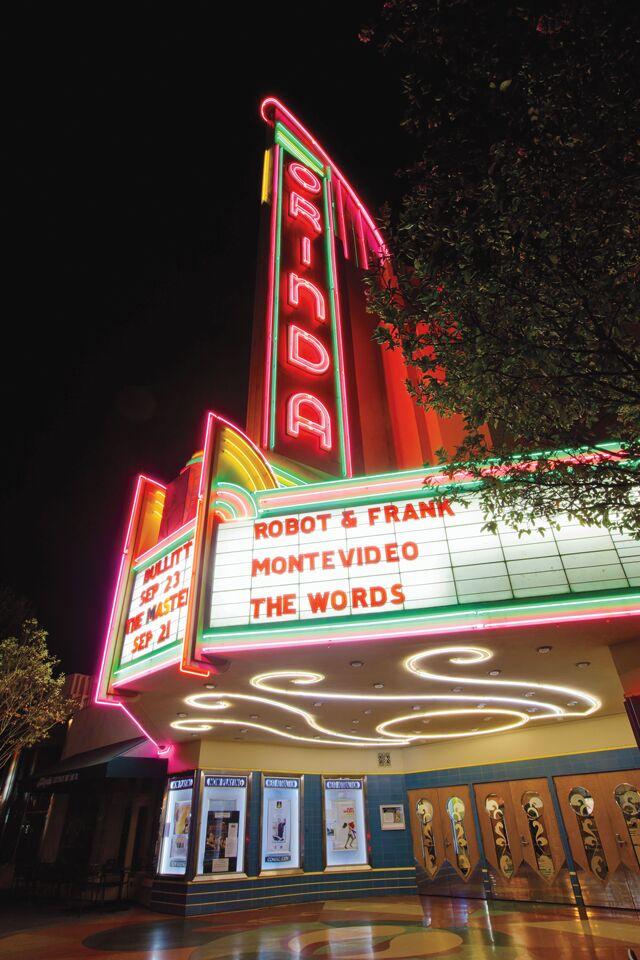 MOVIE THEATER
Orinda Theater, Orinda, orinda movies.com.
–
Runner-up | Vine Cinema and Alehouse, Livermore, vinecinema.com.
---

"[The Orinda Theatre] shows excellent movies in an exquisite venue, and the popcorn is great! The staff is always friendly. "- Mary Ellen Rockdale, Walnut Creek
---
MUSEUM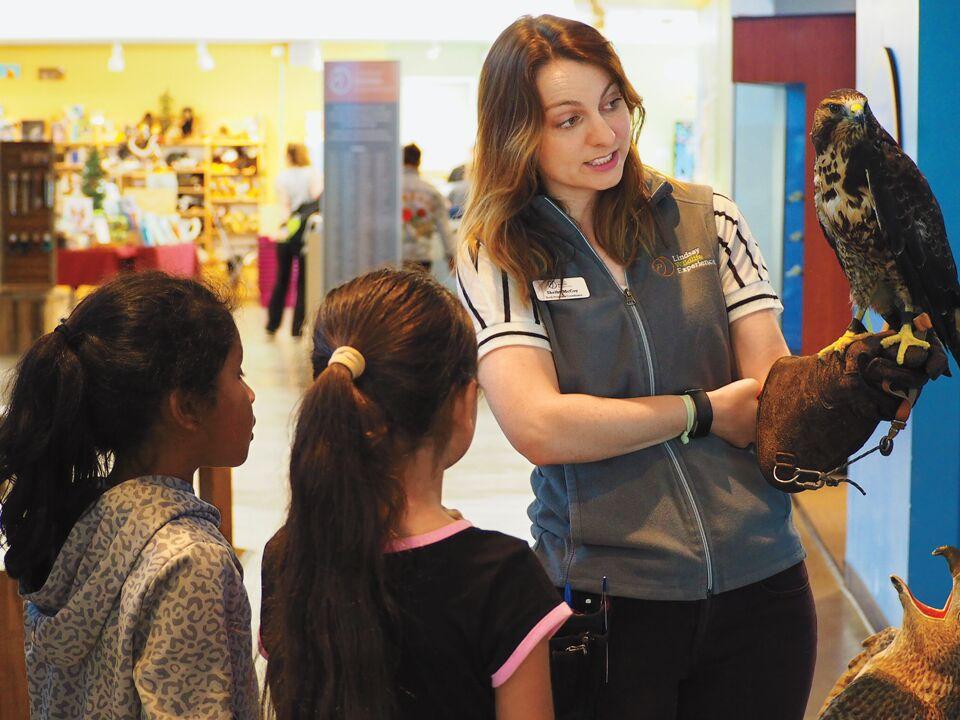 Lindsay Wildlife Experience, Walnut Creek, lindsaywildlife.org.
–
Runner-up | Oakland Museum of California, Oakland, museumca.org.
---
PERFORMING ARTS COMPANY
Solo Opera, Concord, soloopera .org.
–
Runner-up | Fantasy Forum Actors Ensemble, Walnut Creek, fantasyforum .org.
---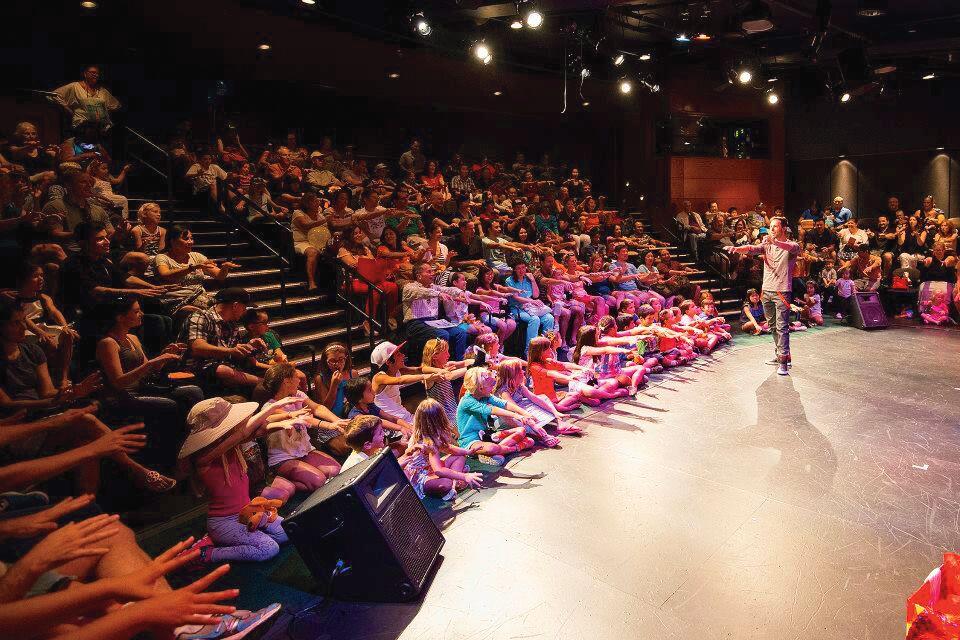 PERFORMING ARTS VENUE
Lesher Center for the Arts, Walnut Creek, lesherartscenter.org.
–
Runner-up | El Campanil Theater, Antioch, elcampaniltheatre.com.
---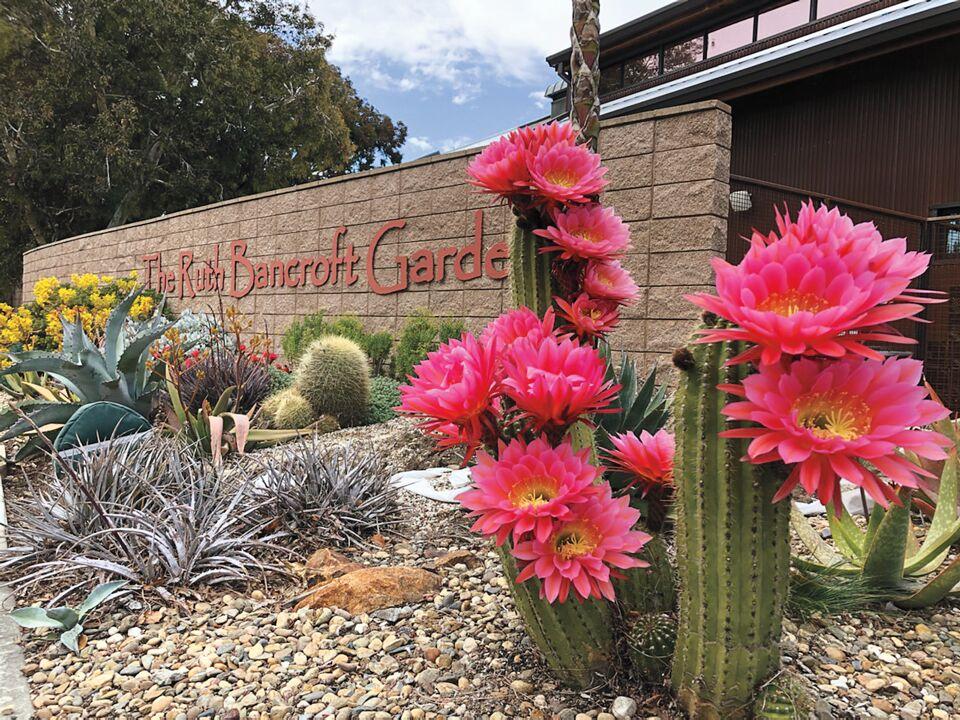 TOURIST ATTRACTION
Ruth Bancroft Garden and Nursery, Walnut Creek, ruthbancroftgarden.org.
–
Runner-up | University of California Botanical Garden, Berkeley, botanicalgarden.berkeley.edu.
---
EDITORS 'PICKS

BEST PLACE TO DISCOVER YOUR NEW CREATIVE PASSION
Livermore Valley Arts, Livermore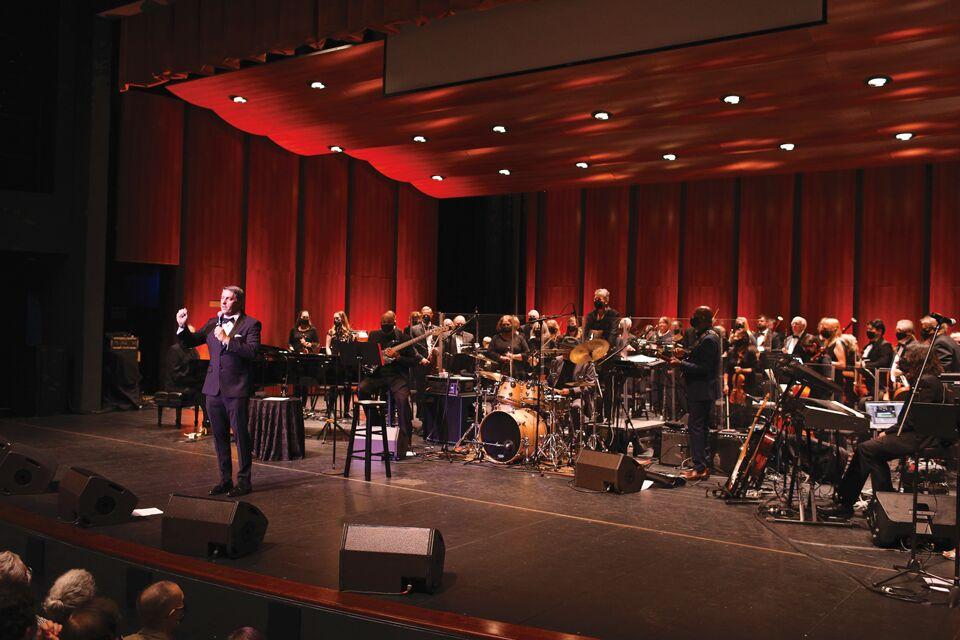 What do a Grammy Award – winning musician, performing pups, and an all-female mariachi band have in common? Not much, except that they all performed at Livermore Valley Arts (formerly the Livermore Valley Performing Arts Center) on the same weekend in May. And that's just a small sampling of the wide variety of shows that grace the stage of the Bankhead Theater. With a mission to showcase "a broad range of arts opportunities and experiences to engage our diverse community," Livermore Valley Arts has built a reputation for hosting big names you already know and love (Lea Salonga, the singing voice of Disney princesses Jasmine and Mulan , performed there in the spring) but also smaller acts that will expand your horizons and help you discover brand-new favorites. So scroll through the upcoming lineup and take a chance on, for example, a mixed-media Bharatanatyam dance production (Broken Seeds Still GrowAugust 27). livermorearts.org.
---
BEST WAY TO MAKE SOMEONE A FAN OF CLASSICAL MUSIC
Oakland Symphony's Playlist Series, Oakland
As anyone who has made a mixtape or curated a Spotify playlist for a friend knows, there are few things more intimate than sharing music that speaks to your soul with others. The late (and most definitely great) music director of the Oakland Symphony, Michael Morgan, took this idea and transformed it into the symphony's Playlist series, in which a public figure tells the story of their life through a playlist of music arranged and performed by the symphony. After kicking off in 2018 with stand-up comic W. Kamau Bell (whose choices included church anthems and a Prince medley), the Playlist series has returned once per season, with events featuring musical selections by activist Dolores Huerta, Kaiser CEO Bernard Tyson, and, most recently, Gray's Anatomy 's Debbie Allen in February. The curator for this coming season has yet to be announced, but you'll want to buy tickets for this consistently sold-out event as soon as they're available — the symphony aims high with their Playlist curators, and as of yet, no one has said no to their invitation. oaklandsymphony.org.
---
BEST OPEN-AIR DINNER AND A SHOW
California Shakespeare Theater, Orinda
After being cooped up for much of the past few years, it's hard to beat the sheer joy that comes from getting to go out. And at the California Shakespeare Theater's Bruns Amphitheater nestled in the Orinda hills, you can enjoy the most classic outings — dinner and a show — without having to go back in. Treat yourself to innovative performances of Shakespearean favorites, like Romeo and Juliet and Lear (written by local playwright Marcus Gardley, of black odyssey fame), lit by the setting sun and sheltered only by the stars — or, realistically, the fog. For dinner, order from Cal Shakes's on-site café (or bring your own eats). Arrive early to wander through eucalyptus trees or catch one of dramaturge Philippa Kelly's Grove Talks — aka the ultimate SparkNotes. For those who prefer snacking while watching, never fear, as bringing food and drink into the amphitheater is allowed. calshakes.org.
---
BEST TRIP TO THE STARS
Project Hail Marywritten by Andy Weir, Livermore
Ryland Grace awakens by himself, with no memory of who he is — and on a space vessel. That's all within the first few pages of Project Hail Marythe latest New York Times best-selling tome from one of the current kings of science fiction, Livermore native Andy Weir. Grace eventually finds out that he's on a life-or-death voyage to rescue the human race. You might recognize Weir from The Martian, his smash-success novel that was made into the Oscar-nominated movie helmed by Ridley Scott with Matt Damon and Jessica Chastain in lead roles. The Project Hail Mary film will see Ryan Gosling play Grace. andyweirauthor.com.
.